Palli Karma-Sahayak Foundation (PKSF) Job Circular 2023
PKSF job circular 2021 has been published by the authority. It's a great opportunity to unemployed people. PKSF is the most valuable NGO of Bangladesh. To get the job chances in PKSF ,anyone can take this opportunity. To get PKSF job circular 2021 related all information,you can visit our website that is http://bdedupress.com/. 
PKSF is giving to people for exciting career opportunities by this NGO. PKSF think that young and energetic people is the key to success in this non-government sector. If you want to build your career,you can apply for this job. This job circular is the most important and valuable think of success in life. If you want to apply for this job,you should submit your application within Specific Deadline. PKSF original job circular converted to an image, so that everyone can read easily and collect this job circular. PKSF job circular 2020 has been given bellow..এ সপ্তাহের ভাইরাল সেরা  নিউজ  দেখতে ক্লিক করুন।
Palli Karma-Sahayak Foundation Job Circular 2023
Palli Karma-Sahayak Foundation Job Circular 2022 has been published on 25 November & 09 December 2022 by the authority. The last date to submit the job application is  14, 31 December 2022 & 07 January 2023 Career at Palli Karma-Sahayak Foundation is a very attractive career opportunity for private company job seekers.Palli Karma-Sahayak Foundation is one of the well-reputed private companies in Bangladesh. The PKSF was established in the year 1990. Currently, Palli Karma-Sahayak Foundation is in search of talented, self-motivated, energetic and result oriented candidates.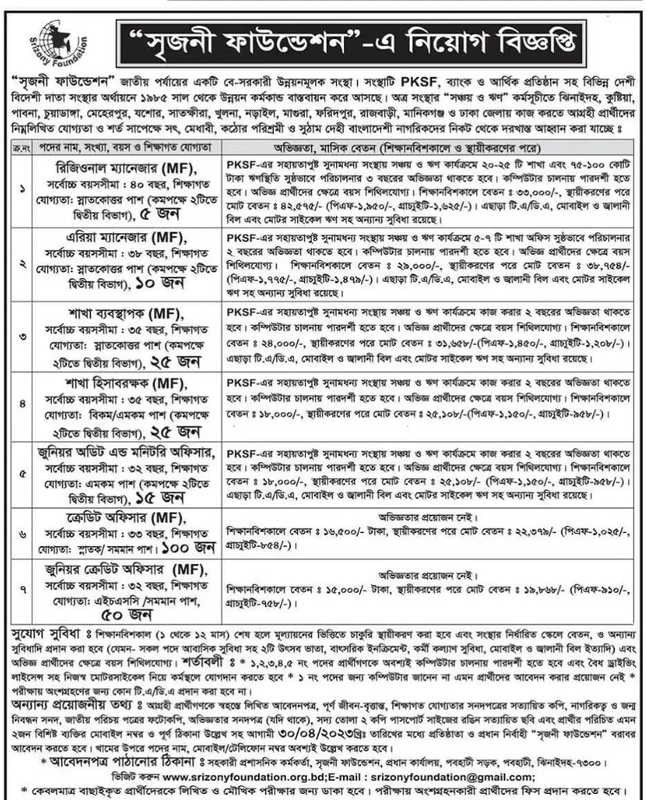 Check Palli Karma-Sahayak Foundation (PKSF) All Recent job Circular Posted On BD jobs
click here to view job circular & apply online
Check Palli Karma-Sahayak Foundation (PKSF) All Recent job Circular Posted On BD jobs
click here to view job circular & apply online
Bangladesh Association for Social Advancement (BASA) Job CIrcular 
এ সপ্তাহের ভাইরাল সেরা  নিউজ  দেখতে ক্লিক করুন।